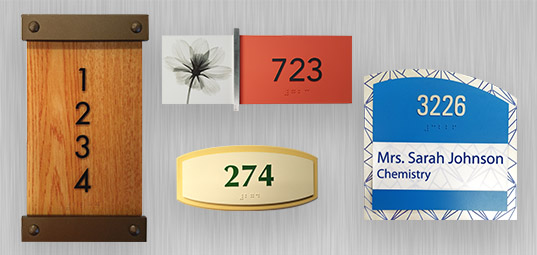 ADA & Wayfinding
Custom Compliant Signage
From simple room number signs in intricate wayfinding maps, Bellco can help assure your signs are ADA Compliant. We can work from your drawings or help you create a sign package for any facility.
Learn More
Who We Are
Over 70 Years of Experience
Bell Company, Inc. was established in 1946. Today, the company is recognized as both a pioneer in the engraving industry and a leader in ADA and Wayfinding Architectural Signage. Find out how Bell Company came to be one of the Nation's Largest Manufacturers of ADA & Architectural Signage..
Our Story